"EU Business School" am 13. März 2018
Warum Alumni der EU Business School bei Top-Unternehmen landen

Die Multi-Campus-Schule verfügt über ein 26.000 Personen starkes Alumni-Netzwerk an ehrgeizigen und erfolgreichen Absolventinnen und Absolventen.
Dieses umfassende Netzwerk erstreckt sich auf über 50 Länder wie zum Beispiel Spanien, Deutschland, Schweiz, Russland, USA und Indien. Mit einer so ausgeprägten  internationalen Basis und dem umfassenden Netzwerk an verschiedensten verfügbaren Fachleuten überrascht es nicht, dass weltweit renommierte Unternehmen wie PwC, Unilever und L'Oréal immer wieder Absolventinnen und Absolventen der EU Business School einstellen.
Laut Anna Wlodek, ihres Zeichens  Head of careers, alumni, and corporate relation an der EU Business School, suchen diese Unternehmen nach Rekruten mit einem starken internationalen Profil. Dazu gehören unter anderem mehrsprachige Kandidatinnen und Kandidaten mit interkulturellem und lokalem Wissen sowie mit starken Kommunikationsfähigkeiten, einer proaktiven Art genauso wie mit einer ausgeprägten Motivation und Eigeninitiative.
Um diese Fähigkeiten im Rahmen des MBA-Programms "International Business" am EU-Campus in Genf zu verbessern, bietet die Schule unterschiedliche Seminare zum Thema Verhandlungs- und Kommunikationsfähigkeit an. Diese können zudem am Campus in Barcelona, ​​Montreux, München und in Online-Sessions besucht werden. Darüber hinaus gibt es ein eigenes Modul für die persönliche und berufliche Entwicklung.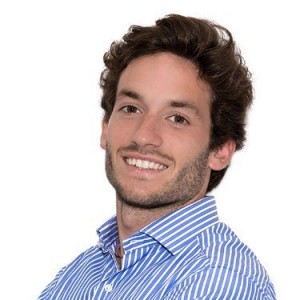 Gaston Garcia Blasco, ein Absolvent der EU Business School mit einem MBA in International Business, bietet das perfekte Beispiel dafür, wie die während des Studiums erworbenen Fähigkeiten dabei helfen können, auf ihrem Karriereweg zu glänzen. Gaston arbeitet heute im Bereich Marketing und Kommunikation im Corporate Hospitality-Geschäft seiner Familie in Barcelona.
Er sagt, dass sich die allgemeine Atmosphäre in der EU auf die Entwicklung von Kommunikationsfähigkeiten konzentriert – Studierende werden aktiv ermutigt, bei Präsentationen und Gruppenaufgaben, die während des gesamten Studienprogramms stattfinden, zusammenzuarbeiten.
Als internationaler Wirtschaftsstandort bietet das MBA-Studium am Campus Genf den EU-Studentinnen und -Studenten die Möglichkeit, sich mit Kollegen aus der ganzen Welt zu vernetzen. Laut Gaston ist dies sehr nützlich, denn wer in der Zukunft beispielsweise ein Geschäft in Russland oder Kasachstan zum Beispiel eröffnen möchte, der kann auf die bereits während des Studiums  geknüpften Kontakte zurückgreifen. Ein gut ausgebautes Netzwerk helfe seiner Meinung nach ungemein dabei, die persönliche und berufliche Kapazität zu erweitern.
Ursprünglich war Gaston aufgrund der internationalen Anziehungskraft von Genf an die EU Business School gekommen. Er suchte aktiv nach Stellenangeboten in der Sportevent-Branche und arbeitete unmittelbar nach seinem Abschluss als Spielspezialist für die UEFA in der Schweiz.
Seit er sich mit dem Geschäft seiner Familie beschäftigt, lernte er die Vorteile der vielen Gelegenheiten zum Netzwerken kennen, welche er während seines Studiums bei der EU Business School genossen hat.
So war er während seines Studiums zum Beispiel auf der Baselworld – der weltweit führenden Veranstaltung für die Uhren- und Schmuckindustrie – wo er viele CEOs und einflussreiche Geschäftsleute traf. Daraus entwickelte er eine Reihe von Kontakten, die seitdem zu Kunden für das Geschäft seiner Familie geworden sind. Laut Gaston dreht sich am Ende alles um das Netzwerk, das man im Laufe der Zeit aufbaut – je aktiver man dabei ist, umso mehr Türen können sich öffnen.
Die Möglichkeit, an Veranstaltungen wie der Baselworld teilzunehmen, öffnet so manchen die Augen für mehrere Märkte, da sie sich dort mit Fachleuten aus einer Vielzahl von Unternehmen vernetzen können. Bei Gaston hat es sich seit dem Abschluss seines Studiums als unschätzbar erwiesen, dieses Netzwerk für sich zu erschließen.
An der EU Business School arbeitete Gaston in einem globalen Klassenzimmer mit Kolleginnen und Kollegen aus der ganzen Welt zusammen. Dabei konnte er seine Soft Skills in einem internationalen Kontext nutzen und weiterentwickeln sowie internationale Kunden für das Geschäft seiner Familie gewinnen. Für ihn war das Studium am Genfer Campus der EU Business School optimal, doch auch das Studium am Campus in Barcelona, ​​Montreux, München kann seine Vorteile haben – es kommt immer darauf an, welche individuellen Anforderungen man an sein Studium und an den weiteren Karriereweg hat!