"" am 14. Juli 2016
Die Kühne Logistics University – The KLU organisiert die Jahrestagung der IAME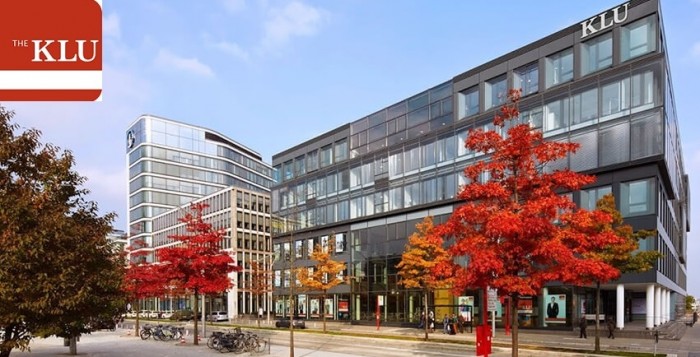 IAME ist die Kurzform für die International Association of Maritime Economists, mit der die Kühne Logistics University(The KLU) seit langem kooperiert.
The KLU wird diese Veranstaltung am 23. August 2016 gemeinsam mit der Hamburg School of Business Administration und in enger Zusammenarbeit mit drei weiteren Partnerinstitutionen aus Hamburg-Harburg, nämlich der Technischen Universität Hamburg (TUHH), dem Fraunhofer-Center für Maritime Logistik und Dienstleistungen (Fraunhofer CML ) und der Universität Hamburg durchführen.
Die Internationale Vereinigung der Maritime Economists (IAME ) wurde in den frühen 1990er Jahren gegründet und hat sich seitdem zu einer prominenten globalen Gruppe von Wissenschaftlern mit Interesse am Seeverkehr entwickelt , die sich unter anderem mit Häfen, dem Versand und dem Hinterlandverkehr befassen. Die IAME Mitglieder haben die verschiedensten Forschungshintergründe, welche unter anderem die Bereiche Wirtschaft, Management und Logistik genauso wie Finanzen, Technik und Sozialwissenschaften miteinbeziehen.
Die Jahreskonferenz gehört zum wichtigsten Ereignis für den Verein, denn an dieser Konferenz nehmen Akademikerinnen und Akademiker aus aller Herren Länder teil. Die IAME Annual Conference erweist sich dabei als perfekte Gelegenheit die verschiedensten Experten der wissenschaftlichen Gemeinschaft zu treffen und mit ihnen über aktuelle Forschungsthemen zu diskutieren. Zusätzlich wird bei der Jahrestagung auf die Entwicklung der maritimen Wirtschaft und seines Managements als eigenständige Disziplin eingegangen.
Die Konferenz, die zum ersten Mal in Deutschland stattfindet, wird wie eingangs erwähnt von fünf international renommierten Institutionen organisiert, die allesamt intensiv mit dem Seeverkehr zu tun  haben.  Zugleich möchten sie die den Teilnehmerinnen und Teilnehmern die Schönheit der Hansestadt Hamburg zeigen und ihnen darüber hinaus den guten Ruf der Metropole als führendes Zentrum für die Forschung in der maritimen Wirtschaft und Verwaltung vermitteln.
Ausführliche Informationen über die in Hamburg stattfindende IAME 2016 Annual Conference finden Sie hier und Details zur International Association of Maritime Economists gibt es hier.