"ESA (Education Services Agency) GmbH" am 15. Juni 2016
Die Porto Business School bietet ihr Magellan MBA-Programm an der GISMA Business School an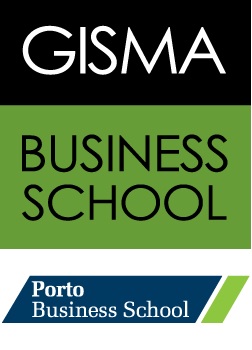 Die portugiesische Business School gehört zu Europas besten und wurde im Jahr 2015 von der Financial Times unter den Top 100 Schools auf Rang 62 gereiht.
Ihr Magellan MBA kann als Vollzeit-Studiengang mit einer Dauer von 14 Monaten absolviert werden und gibt den Studierenden im Rahmen einer "International Week" die einmalige Gelegenheit, in den USA oder in Asien zu studieren.
Der AMBA-akkreditierte MBA wird am Hannover Campus abgehalten und ermöglicht es den Studentinnen sowie Studenten darüber hinaus, sich in einem von insgesamt vier Bereichen zu spezialisieren: Operations Management, Finanzen, Marketing, oder Organisationsentwicklung.
Während des Studiums dieses MBA haben die Kursteilnehmer und -Teilnehmerinnen aus über 20 verschiedenen Ländern die Möglichkeit, an der GISMA deutschsprachige Klassen zu besuchen und können damit nach dem Studium ihre Chancen auf einen gut bezahlten Job in Deutschland erhöhen.
Die Nachfrage nach Fachkräften in Deutschland ist sehr hoch und ausländische MBA-Absolventinnen  und -Absolventen können nach ihrem Studium eine gültige Arbeitserlaubnis für einen Zeitraum von 18 Monaten beantragen.
In früheren Jahren kooperierte die GISMA Business School bereits mit der Maastricht School of Management und bot auch einen ihrer MBA-Programme am Hannover Campus an. Diese Programme laufen derzeit jedoch aus. Die Ankündigung der Zusammenarbeit mit der Porto Business School erfolgt nur wenige Monate nach der Ankündigung der GISMA Business School, dass sie am Campus Berlin einen MBA in das Studienprogramm aufgenommen hat, welcher durch eine Partnerschaft mit der französischen Grenoble Graduate School of Business ermöglicht wird.
Weitere Informationen über den Magellan MBA der Porto Business School in Hannover finden Sie auf der offiziellen Website der GISMA Business School.