"ESA (Education Services Agency) GmbH" am 26. Februar 2020
3 deutsche Schools im internationalen MBA-Ranking der Financial Times (FT)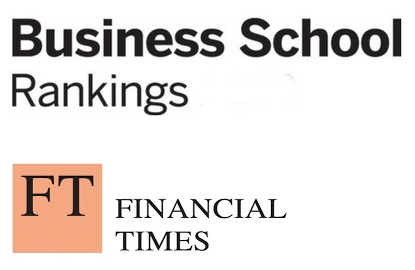 Wer ein MBA-Studium erfolgreich abgeschlossen hat, besitzt damit nach wie vor sehr gute Karriereaussichten – jedoch vor allem dann, wenn der Titel an einer renommierten Business School erworben wurde.
Das MBA-Ranking der Financial Times (FT) bietet dazu einen guten Überblick, denn es bewertet jährlich von Neuem die weltweit besten Schools und ihre MBA-Programme. Als Sieger im globalen Wettbewerb um den besten Vollzeit-MBA präsentiert sich 2020 die Harvard Business School, nachdem zuvor die Elite-Uni Stanford zwei Jahre hintereinander an erster Stelle stand. Im aktuellen Ranking erreichte die Business-School aus dem Silicon Valley nur den dritten Platz, knapp hinter der Wharton University of Pennsylvania.
Die beste europäische Schule wurde INSEAD aus dem französischen Fontainebleau, sie büßte aber gegenüber dem letzten Jahr einen Rang ein. Wirft man einen Blick auf die deutschen Schools, so stehen wie schon in den Jahren zuvor erneut drei Business Schools im Mittelpunkt.
Die WHU Otto Beisheim School of Management verbesserte sich um sieben Plätze und stieg von Rang 71 auf Rang 64 – sie ist damit zum zweiten Mal in Folge die beste deutsche Business School. Mit Rang 71 erzielte die Mannheim Business School einen Aufstieg um immerhin sechs Plätze. Die ESMT verschlechterte sich um zwei Plätze und belegt 2020 den Rang 81.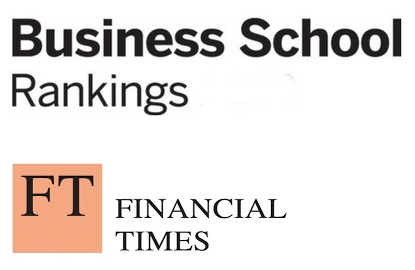 Im Ranking 2020 zeigt sich, dass der Markenwert der Top Business Schools für die MBA-Programme weiterhin als feste Größe betrachtet werden muss. Die GMAC als Vereinigung zahlreicher Wirtschaftsuniversitäten stellte jedoch einen erneuten Rückgang der internationalen Nachfrage nach dem MBA-Abschluss fest. Belegt wird diese durch die Tatsache, dass rund 52 Prozent der untersuchten Business Schools einen Bewerberrückgang meldete.
Die Top 10 Business Schools im MBA-Ranking der FT
Harvard Business School
Wharton University of Pennsylvania
Stanford Graduate School of Business
INSEAD
CEIBS
MIT Sloan
London Business School
Columbia Business School
HEC
Booth University of Chicago
Diese Kriterien wurde zur Bewertung herangezogen
Mit 40% Gewichtung in der Gesamtnote gehört das zu erwartende Gehalt zum wichtigsten Kriterium im Ranking. Trotz seiner verlorenen Spitzenposition liegt dabei die Universität Stanford mit knapp 226.000 US-Dollar Jahresgehalt sehr weit vorne. Die Absolventinnen und Absolventen können davon ausgehen, dass ihr Gehalt um 117 Prozent steigen wird. In Europa gewinnt die INSEAD in Paris das Rennen, ihre MBA-Programme ermöglichen einen Gehaltszuwachs von 101 Prozent und bis 181.277 US-Dollar Jahresgehalt.
Den prozentual höchsten Gehaltszuwachs können die Absolventinnen und Absolventen der Shanghai University of Finance und Economics erwarten. Mit einem Abschluss an deren College of Business, das in diesem Jahr erstmals im Ranking gelistet wird, bekommen sie sagenhafte 216 Prozent mehr Gehalt.
In Deutschland wiederum befinden sich die zu erwartenden Gehaltssteigerungen unter 100 Prozent. Nichtsdestotrotz können sich die Absolventinnen und Absolventen der WHU und der Mannheim Business School über ein zukünftiges Jahresgehalt von je bis zu 125.000 Dollar (umgerechnet knapp 115.000 Euro) freuen.
Weitere wichtige Bewertungspunkte
Anzahl veröffentlichter Wissenschaftsartikel
Internationalität von Management, Fakultät, Kursangebot und Studierenden
Unterstützung im Karriereprozess
Anteil von Doktoranden
Diversität
Soziale Verantwortung
 Welche Länder im Ranking punkteten
Sechs der zehn besten Schulen kommen aus den USA. Ebenfalls unter den Top Ten: die CEIBS aus Shanghai (Platz 5), die London Business School (Platz 7) und die beiden französischen Business Schulen INSEAD (Platz 4) und HEC (Platz 9).
Platzierung in den Top 25
Unter den Top 25 liegt der Anteil der US-Business School dann aber "nur" noch bei gut 50 Prozent. Hier melden die spanische IESE Business School (Platz 12), die University of Cambridge (Platz 19) oder auch das IMD aus der Schweiz (Platz 25) ihre berechtigten Interessen an. Weiterhin aus Europa vertreten sind dort: die University of Oxford (Rang 21) und die spanische ESADE Business School (Rang 24).
Platzierung in den Top 100
Die internationalen Plätze bei den Top 100 verteilen sich so: Aus den USA sind 51 Business Schools vertreten, neun kommen aus Großbritannien, ebenfalls neun aus China, das zu seinen sechs Platzierungen im Vorjahr drei weitere hinzugewonnen hat, fünf aus Frankreich, vier aus Indien, drei jeweils aus Singapur, Australien, Kanada, Deutschland und Spanien, zwei aus der Schweiz.
In das FT Ranking schaffte es auch jeweils eine Business School aus Irland, Italien, den Niederlanden, Portugal und Südkorea.
Text-Quelle: www.karriere.de
Bild-Quelle: www.google.com