"" am 22. Mai 2017
Die Macht der Netzwerke: GISMA und SDA Bocconi präsentieren ihre neue Partnerschaft in Berlin
Die GISMA Business School informierte vor kurzem über ihre neue, exklusive akademische Partnerschaft mit der Mailand SDA Bocconi School of Management. Im Rahmen werden nicht nur praktische, sondern auch maßgeschneiderte Programme angeboten.
Die SDA Bocconi ist die School of Management der Bocconi University, zählt zu den Top 10 Management Schulen in Europa und gehört zu den renommiertesten akademischen Institutionen in Italien. Gemeinsam mit der GISMA Business School sollen auf deren Campus in Hannover und Berlin zukünftig spannende Forschungsprojekte durchgeführt werden.
Ziel der SDA Bocconi und GISMA ist es, globalen Organisationen branchenrelevante Programme und maßgeschneiderte Schulungen anzubieten, um ihre geschäftlichen Anforderungen zu erfüllen. Die angebotenen Programme ermöglichen neue Perspektiven auf kritische Geschäftsdisziplinen und einen aktualisierten Ansatz in den verschiedensten aufstrebenden Wirtschaftsbereichen.
Gleich dreifach von den namhaften Top-Management-Bildungseinrichtungen AACSB, EQUIS und AMBA akkreditiert, bietet die SDA Bocconi ein interessantes Studien-Portfolio an, welches die Kompetenzen im realen Geschäftsleben mit dem führenden und forschungsorientierten Wissen der Bocconi University verbindet. Die GISMA wiederum arbeitet mit mehreren führenden akademischen Institutionen wie zum Beispiel der Grenoble Ecole de Management sowie der Porto Business School zusammen. Die GISMA bietet am Campus in Berlin genauso wie am Campus in Hannover vielfältige AMBA-akkreditierte MBA-Programme und im Hochschulranking sehr gut platzierte Master-Studiengänge für Studentinnen und Studenten aus der ganzen Welt.
Ab dem zweiten Halbjahr 2017 umfasst das erste Kursportfolio unter anderem diverse Führungskräfteprogramme, welche diese Themen umfassen: International Negotiation, Influencing and Persuasion for Managers, Leading Multinational Teams and Start-up Finance
Im Rahmen ihrer neu geschlossenen Kooperation wollen die SDA Bocconi und die GISMA Business School Führungskräfteprogramme und maßgeschneiderte Kurse anbieten, welche den Bedürfnissen heutiger globaler Organisationen gerecht werden. Dazu werden Dr. Thorsten Thiel, Geschäftsführer bei GISMA, und Prof. Giuseppe Soda, der Dean an der SDA Bocconi, auf dem neuen Berliner Campus der GISMA am 7. Juni 2017 um 17:30 Uhr auch referieren.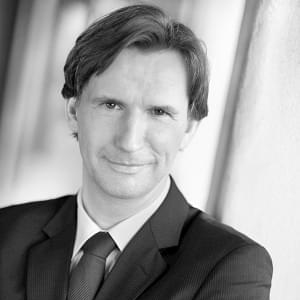 Statement von Dr. Thorsten Thiel, Managing Director at GISMA: "We are extremely proud to have the privilege of working with SDA Bocconi and offering their programs at our campus in Berlin. With Europe's constant changing political and business landscapes and the impact that technological developments are likely to have on business in Germany in the coming years, it is crucial that organizations of all sizes stay ahead of the curve so they can assess potential risks and make the most of the opportunities arising from these changes."
Kommentar von Giuseppe Soda, SDA Bocconi Dean: "Our goal is to be an increasingly international School of Management, capable of conducting rigorous, relevant and multidisciplinary studies, and this collaboration constitutes an important opportunity to directly impact the German market. Internationalization is a top priority for SDA Bocconi and the launching of new and challenging International Executive Programs in partnership with GISMA reflects our mission: to contribute to the development of individuals and organizations by creating and disseminating innovative managerial knowledge."