"Hochschule Neu-Ulm – University of Applied Sciences" am 04. April 2018
Hochschule Neu-Ulm (HNU) kooperiert mit der University of the Witwatersrand in Johannesburg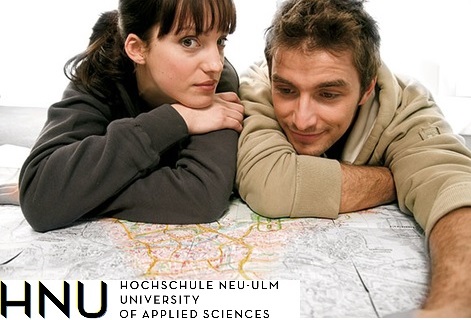 Die HNU schloss kürzlich mit der University of the Witwatersrand die einhundertste internationale Partnerschaft ab und somit können ihre Studierenden ab dem kommenden Wintersemester auch Auslandserfahrungen im wirtschaftsstarken Südafrika sammeln.
Die University of the Witwatersrand bietet den Sudentinnen und Studenten der HNU hohe akademische Standards und international anerkannte Studiengänge. Damit wird zugleich auch der HNU Bildungsauftrag erfüllt, welcher Fach- und Führungskräften unter anderem das Sammeln von internationalen Erfahrungen ermöglichen soll.
Konkret arbeitet die Hochschule Neu-Ulm mit der Fakultät Commerce, Law and Management der University of the Witwaterstrand zusammen und dort im Speziellen im Bereich Information Systems. Im Zuge dessen wird nicht nur ein Studierenden- und Personalaustausch angestrebt, sondern auch eine enge Kooperation im Bereich der Forschung.
Über 200 Studierende der HNU nutzen jährlich die Chance, im Ausland zu studieren und dort ihre Abschlussarbeit zu schreiben oder zumindest ein Auslandspraktikum zu absolvieren. Ausländische Studierende auf Bachelor- oder Masterniveau profitieren an der HNU von mehr als 80 englischsprachigen Kursen, 2 Double Degree-Programmen, 4 internationalen Master-Programmen und obendrein von einem wirtschaftlich starken und innovativen Studienstandort.
Durch die neue Partnerschaft mit der University of the Witwatersrand ergänzt die Hochschule Neu-Ulm ihre Kontakte auf dem zweitgrößten Kontinent. Die University of the Witwaterstrand zählt zu den ältesten, renommiertesten sowie forschungsstärksten Universitäten Afrikas und zu ihren Absolventinnen und Absolventen gehören mehrere Nobelpreisträger wie unter anderem Nelson Mandela.