am 25. Januar 2016
GGS unterstützt Unternehmensgründer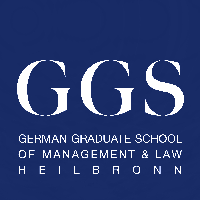 Die German Graduate School of Management and Law (GGS) bietet für den berufsbe-gleitenden Studiengang Master of Business Administration (MBA) ein Stipendium speziell für Unternehmensgründer an.
Das 75 Prozent-Stipendium im Wert von 22.125 Euro verringert den Eigenanteil der Studiengebühr auf 7.375 Euro und soll damit Entrepreneure in der Entwicklung ihrer unternehmerischen Kompetenz unterstützen. Im englischsprachigen MBA lernen die Studierenden im Wochenendformat alle wesentlichen Managementfunktionen sowie auch Rechtskenntnisse kennen und haben die Möglichkeit, ihre Soft Skills zu stärken.
Coaching durch Startup-Experten
Da Unternehmertum neben Innovation und Compliance eines der Schwerpunktthemen der GGS-Forschung darstellt, profitieren die Unternehmensgründer zusätzlich von einem besonderen Programm: Im Gründungscoaching erhalten die Entrepreneure eine individuelle Beratung und können sich mit interessanten Partnern vernetzen. Ein erfahrener Startup-Experte der GGS unterstützt die Teilnehmer von der Entwicklung einer Geschäftsidee über die Gestaltung des Geschäftsmodells bis hin zur Planung und Umsetzung des Vorhabens.
Engagement zahlt sich aus
Neben dem Stipendium für Entrepreneurs bietet die innovative Business School bis zu drei leistungsbezogene Sonderstipendien an. Als Kriterien dienen die Abschlussnote im Erststudium, gesellschaftliches und soziales Engagement, Führungskompetenz und die Bereitschaft zu besonderem Engagement an der GGS. Interessenten für die Sonderstipendien können sich für den am 8. April startenden Frühjahrskurs MBA noch bis zum 15. Februar 2016 unter www.ggs.de/studium/mba/online-bewerbung bewerben.
Attraktive Konditionen bietet die GGS nicht nur den Empfängern der Sonderstipendien: Jeder im Auswahlverfahren für das MBA-Studium zugelassene Bewerber erhält ein 40 Prozent-Stipendium der Dieter Schwarz Stiftung. Somit schrumpft die Studiengebühr von 29.500 Euro auf einen Eigenanteil von 17.700 Euro. Als betriebswirtschaftliches Aufbaustudium ist der international renommierte Master of Business Administration auch für Absolventen nicht-betriebswirtschaftlicher Erststudiengänge geeignet. Die Studierenden bringen eine mindestens dreijährige Berufserfahrung mit. Die Vorlesungen werden von GGS-Professoren und einer internationalen Gastfakultät abgehalten.