am 28. Juli 2015
GGS: Bewerbungsfrist für LL.M. in Business Law endet am 15.09.2015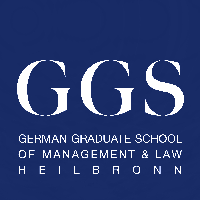 Der neue Kurs im Studiengang LL.M. in Business Law an der German Graduate School of Management and Law (GGS) in Heilbronn startet am 10. Oktober 2015. Noch bis zum 15. September 2015 können sich Interessierte für den berufsbegleitenden Master in Wirtschaftsrecht bewerben. Der Studiengang richtet sich an Führungskräfte aus allen Bereichen des Unternehmens, die in ihrer täglichen Praxis mit rechtlichen Fragestellungen konfrontiert sind, im Regelfall kein juristisches Erststudium haben und deshalb eine Qualifikation in Wirtschaftsrecht suchen. Darüber hinaus eignet sich der Studiengang auch für Wirtschaftsjuristen auf der Suche nach einer praxisorientierten Zusatzqualifikation.
Rechtliche Chancen und Risiken erkennen
Angelegt ist der nach den Qualitätskriterien der FIBAA (Foundation for International Business Administration) akkreditierte LL.M. in Business Law auf eine Studiendauer von 24 Monate. Die Vorlesungen finden mit Ausnahme einer Studienwoche pro Semester im Wochenendformat statt und sind auf zwölf Module aufgeteilt, die sich von der juristischen Methodik über das deutsche und internationale Unternehmensrecht bis hin zur Vertragsgestaltung und dem Compliance-Management erstrecken. Nur wer über fundierte Rechtskenntnisse verfügt, kann rechtliche Chancen und Risiken erkennen und Strukturen und Prozesse in allen Unternehmensbereichen gestalten. Deshalb vermittelt der Master in Wirtschaftsrecht die juristische Denk- und Arbeitsweise, fördert dabei das Lernen anhand der eigenen Berufspraxis und sensibilisiert die Studierenden für verantwortungsvolles Handeln: egal ob in der Beziehung zu Mitarbeitern, Kunden und Lieferanten, beim Kauf und der Restrukturierung von Unternehmen, beim Schutz vor Patentverletzungen oder im Bereich der Produkthaftung.
Attraktive Stipendien
Unterrichtet werden die Studierenden von einer renommierten Fakultät bestehend aus Professoren und erfahrenen Praktikern. Zugelassene Bewerber für den LL.M. in Business Law profitieren außerdem von einem 50-Prozent-Stipendium der Dieter Schwarz Stiftung, so dass der Eigenanteil der Studiengebühr auf 10.000 Euro sinkt.
Ausführliche Informationen zum Studiengang und zur GGS gibt es online unter www.ggs.de/studium/llm/llm-in-business-law. Dort ist auch der Link zur Online-Bewerbung zu finden. Fragen rund ums Studium und das Auswahlverfahren beantwortet Simone Feger vom Admissions Office (Telefon: 07131 / 645636-37; E-Mail: simone.feger@ggs.de).