"The Economist Which MBA?" am 21. Mai 2015
The Economist WhichMBA? veröffentlicht das Executive MBA Ranking 2015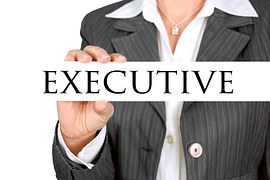 Der weltweit bekannt Zeitschriften-Verlag The Economist führte kürzlich seine zweite halbjährliche Umfrage durch, mit deren Ergebnissen ein Ranking zu MBA Executive Programmen erstellt wurde.
Zu dieser Umfrage wurden all jene Schools eingeladen, welche auch bezüglich des jährlich ermittelten Rankings von Vollzeitprogrammen kontaktiert werden. EMBAs, die von Schools an mehreren Standorten angeboten werden wie etwa Chicagos EMBA, der in Chicago, London und Singapur angeboten wird, werden als einzelnes Programm behandelt.
Es ist schwierig, genau zu definieren, was einen EMBA ausmacht, weshalb The Economist den Schools erlaubte, ihre Programme selbst zu klassifizieren. So lange das Programm ein Teilzeit-Studium ist und die Teilzeitstudenten eindeutig mehr Arbeitserfahrung aufweisen mussten als diejenigen, die ein Vollzeit-Studium absolvieren, konnten die Schools ihr Programm als EMBA definieren und am Ranking teilnehmen lassen.
Zur Befragung hat The Economist zwischen Februar und April 2015 zwei webbasierte Fragebögen bereitgestellt und die Antworten daraus gesammelt. Ein Fragebogen wurde von Business Schools ausgefüllt und befasste sich mehr mit quantitativen Maßnahmen wie etwa Details zu den Studenten und zur Fakultät, zur Zahl der Auslandsaufenthalte und zur allgemeinen Statistik in Bezug auf die Absolventen. Der zweite Fragebogen wurde an aktuelle Studenten und an Absolventen der letzten drei Graduierungsklassen der jeweiligen School geschickt. Knapp 7.000 dieser Fragebögen wurden schließlich ausgefüllt und daraus ermittelte The Economist Informationen über diverse quantitative Kriterien wie zum Beispiel eine Einschätzung der Klassenkameraden, der Fakultät und der dort gebotenen Studienmöglichkeiten. Die Absolventen beantworteten auch Fragen zu ihrem Pre-EMBA und zu ihren aktuellen Gehältern, woraus die durchschnittliche Zunahme derselben berechnet werden konnte.
Die Aussagen zu den Programmen selbst wurden in zwei Bereiche aufgeteilt und zwar in die persönliche Entwicklung und pädagogische Erfahrung sowie in die Karriereentwicklung. Beide Kategorien wurden mit gleicher Gewichtung bewertet. Innerhalb jeder Kategorie gibt es mehrere Unterkategorien, welche in der unter www.economist.com angeführten Tabelle ersichtlich sind.
Nachfolgend finden Sie eine Liste der in der Umfrage ermittelten Top 60 EMBA-Programme weltweit:
Text-Quelle: www.economist.com
Bild-Quelle Artikelbild: Pixabay
Bild-Quelle der Tabelle: www.economist.com