"The Economist Which MBA?" am 08. Februar 2017
The Economist GMAT Tutor bietet ein Stipendium im Wert von 25.000 Dollar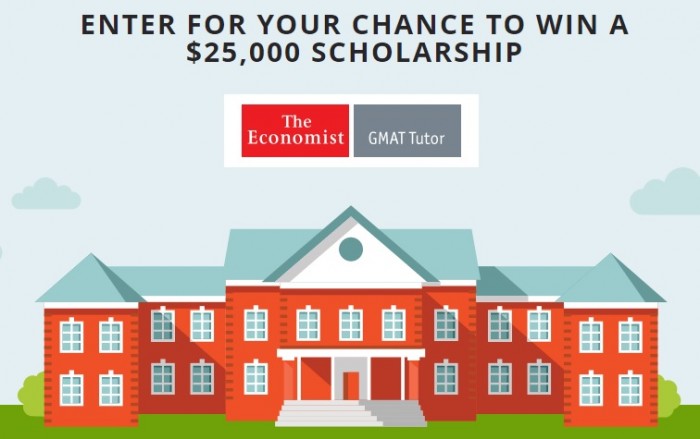 Wie jedes Jahr führen The Economist GMAT Tutor wieder einen Wettbewerb durch, bei dem einer der Teilnehmer ein Stipendium im Wert von 25.000,- US Dollar gewinnen kann. Mitmachen lohnt sich!
Zur Teilnahme kann sich jeder Studieninteressierte anmelden. Wer den Wettbewerb erfolgreich absolviert und dabei die höchste Punktezahl erzielt, der erhält das hochdotierte Stipendium und kann es für sein Studium an einer der diesmal insgesamt 15 teilnehmenden Schools verwenden.
Darüber hinaus werden unter allen teilnehmenden Studentinnen und Studenten nach dem Zufallsprinzip zusätzlich 5 Amazon-Gutscheine im Wert von 25,- US Dollar verlost.
Am Wettbewerb von The Economist GMAT Tutor beteiligen sich diesmal 15 Schools aus der ganzen Welt. Nachfolgend listen wir Ihnen alle teilnehmenden Schools auf:
Die von The Economist GMAT Tutor angebotene Lerntechnologie ist übrigens nur auf jene Bereiche fokussiert, in welchen die Studentinnen und Studenten sich individuell am ehesten verbessern sollten.
Wer sich für den Wettbewerb anmelden und damit die Chance auf ein Stipendium in der Höhe von 25.000,- US Dollar sichern möchte, klickt einfach hier.
Text-Quelle: www.careers-network.economist.com