"" am 15. Juli 2015
Das Netzwerk der German Graduate School of Management and Law (GGS) wächst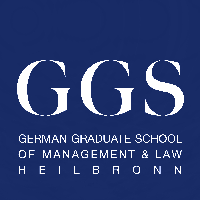 Ab sofort gehört das renommierte Instituto Brasileiro de Mercado de Capitais (IBMEC) in Rio de Janeiro zum Kreis ausgewählter Partnerhochschulen der in Heilbronn angesiedelten Business School.
Prof. Valter Moreno vom IBMEC sowie Prof. Tomás Bayón, Academic Dean der German Graduate School of Management and Law (GGS) schlossen kürzlich in Heilbronn ein Partnerschaftsabkommen ab, welches es Studentinnen und Studenten ermöglicht, kostenfrei an Vorlesungen der Partnerhochschule teilzunehmen und dabei Leistungspunkte für das Abschlusszeugnis zu erwerben. Derzeit befinden sich schon sechs IBMEC-Studierende an der GGS , die im Rahmen der International Summer Academy die Erfolgsfaktoren des deutschen Mittelstands kennenlernen.
Ein Wirtschaftsverständnis mit internationalem Fokus
An der GGS ist die globale Ausrichtung in den Bereichen Forschung und Lehre fest verankert. Hier sollen die Studierenden hervorragend auf Führungsaufgaben in einem interkulturellen Umfeld vorbereitet werden, weshalb der Blick stets auf die Wachstumsmärkte der Welt gerichtet ist. Diese Sichtweise beinhaltet die Vermittlung eines globalen Wirtschaftsverständnisses sowie die Sensibilisierung für eine Handlungsweise, welche ethisch und sozial verantwortungsvoll ist.
Aus diesem Grund wurde mit den Partnerhochschulen nicht nur der Austausch von Studenten vereinbart, sondern ebenso der Austausch von Fakultätsmitgliedern. Prof. Markus Vodosek, seines Zeichens akademischer Leiter MBA an der GGS, sagt dazu "Mit dem IBMEC verbindet uns ein hoher Qualitätsanspruch und das Streben nach Innovation" und fügt hinzu "Professor Moreno gehört bereits seit vielen Jahren zu unserer Gastfakultät und unterrichtet im MBA-Programm den Kurs Information Management. Um die interkulturellen Erfahrungen zu vertiefen, führt uns im nächsten Jahr die GGS-Studienreise nach Brasilien, wo wir uns auch mit Studierenden und Dozenten des IBMEC austauschen werden."
Die neue Partnerhochschule ist eine mehrfach ausgezeichnete Business School
Das IBMEC präsentiert sich als eine auf den Handel und die Wirtschaft spezialisierte Business School und es gehört in Lateinamerika zu den führenden privaten Schools. Die am IBMEC unterrichteten Studiengänge in Handel, Wirtschaft, Recht, Internationale Beziehungen und Rechnungswesen wurden vom brasilianischen Bildungsministerium schon mehrmals mit dem höchsten Ranking ausgezeichnet.