"ESA (Education Services Agency) GmbH" am 10. Februar 2020
Der Berlin MBA der HWR Berlin wurde mit dem FIBAA Premium-Siegel ausgezeichnet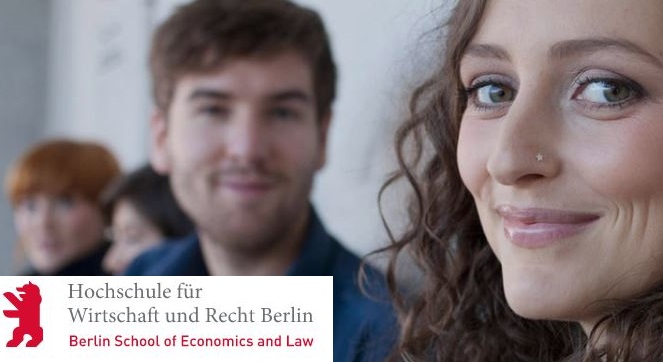 Die Berlin Professional School der HWR Berlin erhielt für ihren Berlin MBA das internationale Premium-Zertifizierungssiegel der Foundation for International Business Administration Accreditation (FIBAA).
Mit diesem Premium-Siegel wird die Qualität der akademischen Bildung im Rahmen des Management-Weiterbildungsprogramms zum Master of Business Administration "Berlin MBA" garantiert. Zusätzlich macht es die Studienleistungen international vergleichbar.
Auch die heterogen zusammengesetzten Studiengruppen, Teilnehmerinnen und Teilnehmer mit mehrjähriger Berufserfahrung und verschiedener Nationalität sind Teil des Konzepts der postgradualen Managementausbildung an der Berlin Professional School (BPS).
Von den Gutachtern der FIBAA wurde Folgendes besonders gewürdigt:
die kohärente Internationalität, welche auch Study Visits an ausländischen Partnerhochschulen beinhaltet
der Fokus auf Kompetenzentwicklung durch individuell zugeschnittene Leadership-Seminare
das lebendige Netzwerk gegenwärtiger und ehemaliger MBA Studentinnen und Studenten
Bei einigen Kriterien wie etwa der Verzahnung von Theorie und Praxis genauso wie beim Career- und Alumni-Service zur Förderung der Employability der Absolventinnen und Absolventen wurden die Qualitätsanforderungen für die erfolgreiche Re-Akkreditierung sogar übertroffen. Deshalb zeichnete die FIBAA den Berlin MBA mit dem Premium-Siegel aus.
Die Hochschule für Wirtschaft und Recht (HWR) Berlin startete vor 28 Jahren als Pionier der MBA-Ausbildung in Deutschland. In der Berlin Professional School, dem Weiterbildungsinstitut, bündelt die Hochschule internationale Master-, MBA- und Executive-Zertifikatsprogramme. Der ausgezeichnete Berlin MBA wird in Vollzeit und berufsbegleitend angeboten. Teilnehmerinnen und Teilnehmer können auf ein breites Spektrum an Wahlmodulen zugreifen. Dazu zählen Entrepreneurship and Innovation, Transformation Management and Change, Digital Business and Technology Management und International Finance and Mergers & Acquisitions.
Die FIBAA ist eine europäische, international ausgerichtete Agentur für Qualitätssicherung und Qualitätsweiterentwicklung in der wissenschaftlichen Bildung. Mit Fokus auf Wirtschafts-, Rechts- und Sozialwissenschaften akkreditiert die FIBAA Studiengänge und Hochschulen und zertifiziert akademische Weiterbildungsangebote.
Text-Quelle: https://idw-online.de
Bild-Quelle: www.hwr-berlin.de