Upcoming Events an der International School of Management (ISM)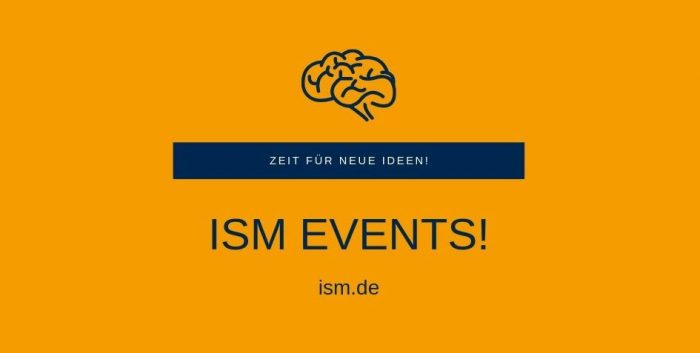 In dieser Woche erwarten Sie an der ISM wieder mehrere spannende und informative Events!
Die Events der International School of Management finden dabei an verschiedenen Veranstaltungsorten statt (Sie finden diese durch einen Klick auf die unten angeführten Links).
Wie digital ist die Unternehmensberatung? Wie komme ich von der ersten Geschäftsidee zum Start-up? Und wie baue ich eine erfolgreiche Marke auf? Das ist nur ein Teil der Fragen, mit denen sich unsere Veranstaltungen in der nächsten Woche beschäftigen.
Die Highlights in der Übersicht:
Ausführliche Informationen zu den Veranstaltungen gibt es hier.
Event-Details
Veranstalter:
International School of Management (ISM) Dortmund
Datum:
07. Mai 2019
Weiterführende Informationen:
www.ism.de/studieninteressierte/infoveranstaltungen