OPEN DAY zum Cologne-Rotterdam Executive MBA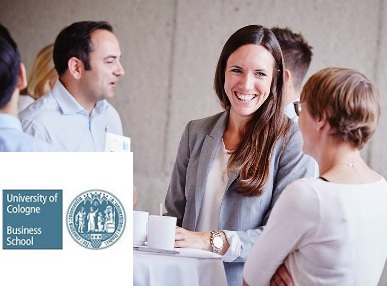 Die University of Cologne, Faculty of Management, Economics and Social Sciences lädt alle Studieninteressierten zu ihrem Tag der offenen Tür ein, an dem man sich über den doppelten Studiengang Cologne-Rotterdam Executive MBA informieren kann.
Während dieses Events besteht die Möglichkeit, an einer Beispielvorlesung von Prof. Hernán Bruno, einem der Executive MBA Fakultätsmitglieder teilzunehmen. Sie erhalten außerdem Einblicke in das Campusleben und können Vertreter der Business School der Universität Köln und der Rotterdam School of Management (RSM), Erasmus University, treffen.
Über den Cologne-Rotterdam Executive MBA
Dieses Executive MBA-Programm wurde auf der Grundlage der Kooperation und des gegenseitigen Respekts zwischen der Universität Köln und der RSM gegründet. Die Rotterdam School of Management, Erasmus University wurde bereits mehrfach ausgezeichnet und zählt zu den Top Business Schools in Europa. Die RSM hat in den vergangenen 45 Jahren in Bezug auf die Qualität ihrer Forschung und Lehre einen hervorragenden Ruf erworben. Obendrein wurden starke Verbindungen zu multinationalen Unternehmen mit Sitz in der Hafenstadt Rotterdam aufgebaut.
Das gemeinsame Executive MBA-Programm der University of Cologne und der Rotterdam School of Management führt Kompetenzen zusammen und baut auf den Stärken der beiden Institutionen und Standorte auf. Diese enge Partnerschaft ermöglicht den regionalen Führungskräften eine Weltklasse-Management-Ausbildung im Rhein-Ruhr-Raum.
Der Cologne-Rotterdam Executive MBA  wird in englischer Sprache unterrichtet und bietet fortbildungswilligen Studentinnen und Studenten den Erwerb von Management- und Führungsqualitäten, mit denen sie auf ihrer Karriereleiter mühelos die nächsthöhere Stufe bewältigen.
Event-Details
Veranstalter:
University of Cologne Business School
Ort:
University of Cologne, Faculty of Management, Economics and Social Sciences (WiSo-Faculty), Albertus-Magnus-Platz, 50923 Köln
Datum:
08. April 2017 , 10:00 Uhr
Weiterführende Informationen:
www.wiso.uni-koeln.de/de/business-school/executive-mba/