Info-Tag an der International School of Management (ISM) in Hamburg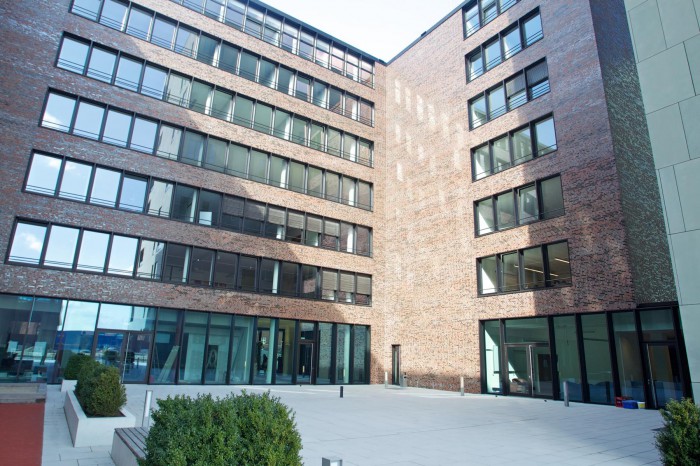 Interessierte Studenten und Studentinnen haben im Januar 2015 die Möglichkeit, im Rahmen einer Informationsveranstaltung die International School of Management (ISM) kennen zu lernen.
Die private Wirtschaftshochschule ist an den Standorten Frankfurt/Main, Hamburg, München, Köln und Dortmund vertreten. Am Samstag, den 24. Januar 2015 öffnet der Campus in Hamburg seine Tore und freut sich über zahlreiche neugierige und interessierte Besucher und Besucherinnen. Wer auf der Suche nach dem passenden Studium ist, kann an diesem Tag erste Einblicke in das Hochschulleben erlangen. Dabei werden verschiedene Vorträge angeboten, bei denen unter anderem die Vollzeitprogramme "Communications and Marketing", "Finance and Management" und "Tourism and Event Management" vorgestellt werden. Darüber hinaus gibt es alle wichtigen Informationen zu Aufnahmeverfahren, Finanzierungsmöglichkeiten und Studiengebühren. Das Besondere: An diesem Tag stehen Ihnen wichtige Ansprechpartner für Fragen zur Verfügung wie beispielsweise Studienberater und Professoren.
Um Anmeldung wird gebeten unter: www.studieninformationstage.ism.de
Event-Details
Veranstalter:
International School of Management (ISM) Dortmund
Ort:
Brooktorkai 22, 20457 Hamburg
Datum:
24. Januar 2015 , 10:30
Weiterführende Informationen:
www.ism.de