EMBA Networking Event an der Business School of University of Cologne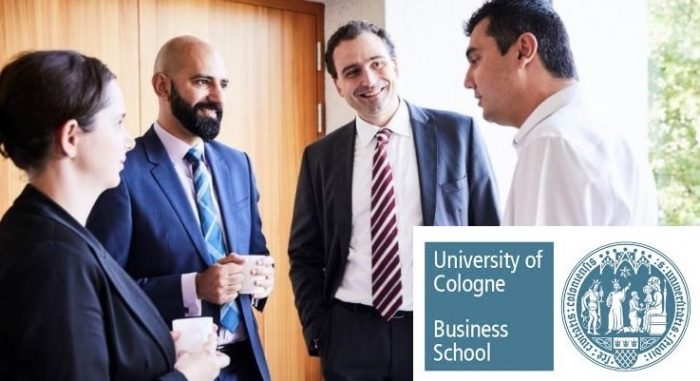 Die Programmverantwortlichen des Cologne-Rotterdam Executive MBA freuen sich auf zahlreiche studieninteressierte Teilnehmerinnen und Teilnehmer!
Das Networking-Event findet direkt am Kölner Campus statt und startet um 18:30 Uhr. Sie erhalten vielfältige Informationen rund um das Executive MBA Programm Business School of University of Cologne.
Ab 19.00 Uhr erwartet Sie ein gemütliches Get-together mit aktuellen EMBA Teilnehmern, schon eingeschriebenen Kandidatinnen und Kandidaten für den kommenden Start sowie Professoren und Mitarbeitern. Nutzen Sie die Gelegenheit uns und den Campus bei einem kühlen Sommergetränk kennenzulernen.
Wenn Sie am Networking Event dabei sein möchten, dann melden Sie sich bitte vorab per E-Mail bei Jennifer Biesenthal:  Jennifer.biesenthal@uni-koeln.de
Event-Details
Veranstalter:
University of Cologne Business School
Ort:
WISO Gebäude der Universität zu Köln, Universitätsstr. 24, 50937 Köln
Datum:
12. Juli 2018 , 18:30 Uhr
Weiterführende Informationen:
www.wiso.uni-koeln.de/de/business-school/veranstaltungen/emba-networking-event-am-12juli/#news15430