EMBA Beratung am Campus der Business School of University of Cologne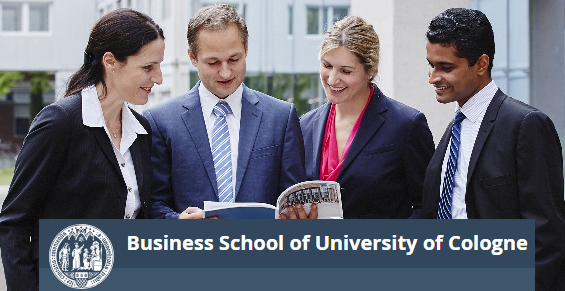 Wer sich über den Cologne-Rotterdam EMBA einmal persönlich beraten lassen möchte, der hat am 15. August 2018 die Möglichkeit dazu!
Die Beratung zum Cologne-Rotterdam Executive MBA Programm findet direkt auf dem Campus in Köln statt. Bei Interesse an einem individuellen Gespräch können Sie gern alle Ihre Fragen stellen und beantworten zu lassen. Obendrein bietet Ihnen der Besuch an der Business School die Chance, den Campus auch gleich näher kennenzulernen.
Für weitere Informationen oder zur Vereinbarung Ihres Beratungstermins schreiben Sie ein E-Mail an jennifer.biesenthal@uni-koeln.de oder Sie melden sich telefonisch unter +49 (0)221 470 7942.
Event-Details
Veranstalter:
University of Cologne Business School
Ort:
Universitätsstr. 2, 50391 Köln
Datum:
15. August 2018 , 12:00 Uhr
Weiterführende Informationen:
www.wiso.uni-koeln.de/de/business-school/veranstaltungsuebersicht/